Local author and Cleveland Park neighbor, Mark N. Ozer will discuss his book at the Tenley-Friendship Library, 4450 Wisconsin Avenue NW
"Washington DC Streets and Statues: Walking in the Steps of History"  Who are the persons whose familiar names are part of our everyday lives as we live and visit on the streets of Washington? Why are they there? When did they appear and for what reason? 
 This book provides a broad perspective about the history and design of Washington DC that is both highly interesting and accurate.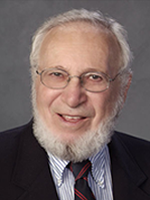 About the Author: Dr. Mark N. Ozer is a former Professor of Neurology at Georgetown University Medical School and is currently a Study Group Leader at the Osher lifelong Learning Institute at American University. There he has lectured extensively on the history of many of the great cities of the world. He has translated that interest into a series of books on Washington DC. The first entitled Politics and Place published in 2009 was followed by Massachusetts Avenue in the Gilded Age in 2010 and Northwest Washington: Tales from West of the Park in 2011. Born in Boston, he is a graduate of Harvard College with honors in History. He remains active in the national capital's history community with participation in the United States Capitol Historical Society, the History Society of Washington, The Association of Oldest Inhabitants, the Lincoln Group and the Cosmos Club.